Customers are one of the most important assets of a trade. That's why Revo Retail allows you to track all the purchases made by a customer and draw your own conclusions about their behavior.
When generating a new sale, it is very important to assign it to a customer. In this way, you can have their history and know a lot of information to help you improve your trade. How can you do this?
How to create a new customer in the Revo Retail app:
Click on the New Customer button.

Click on Add new customer...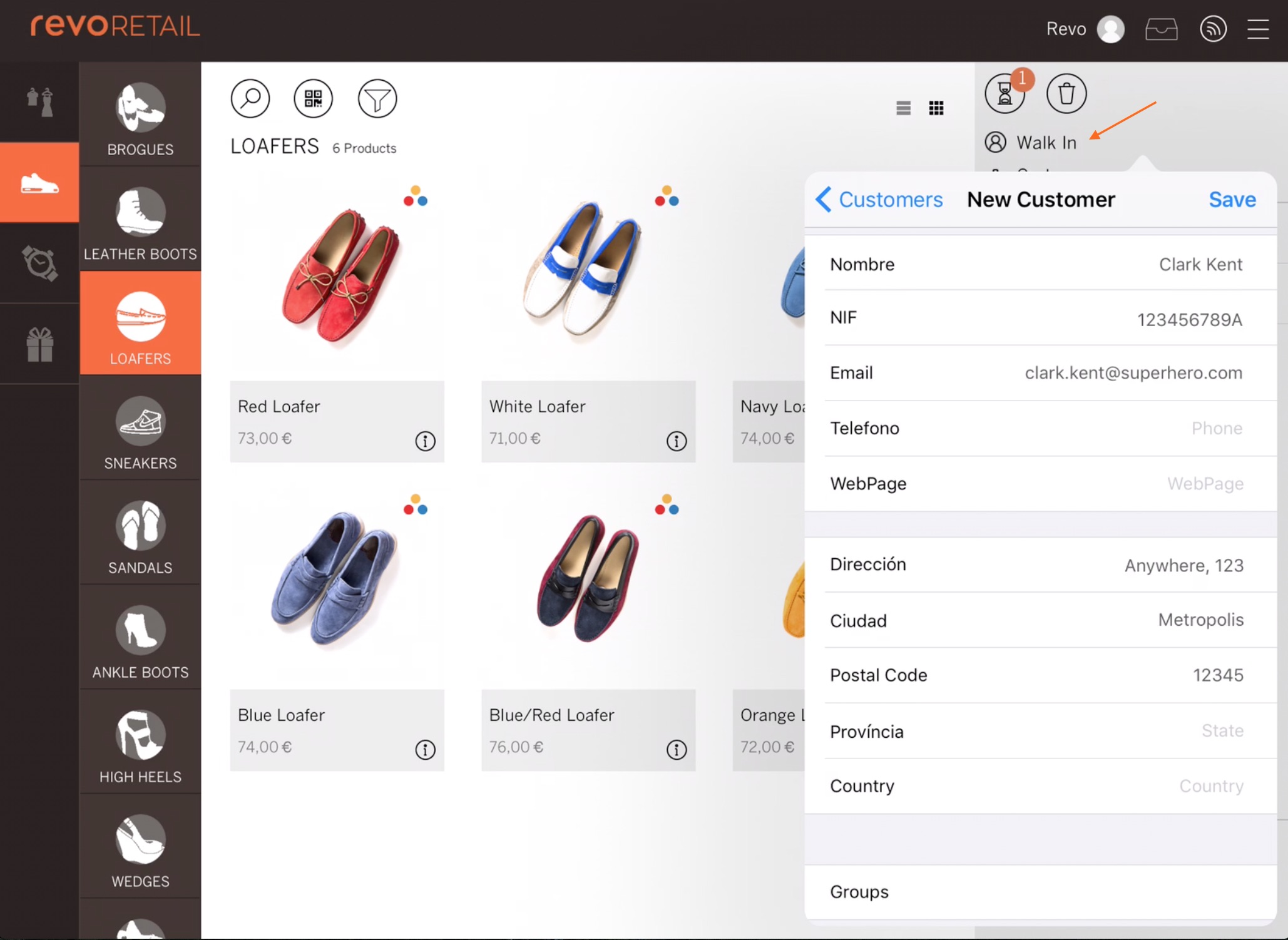 Enter the customer's personal information.

Name: Name and surname of the client. Required field
NIF: Tax ID of the client. Required field
Email: Customer's email.
Telephone: Customer's phone.
Website: Web page of the client.
Address: Customer's address. Required field
City: Customer's city. Required field
Postal Code: Postal code of the client.
Province: Province of the client.
Country: Country of the client.
Groups: Shows the customer groups to which this customer belongs.
Allow Credit: Activate this option to allow the customer to buy on credit.



What does that mean, allowing credit to a customer? It means that the client will not pay the products at the moment of buying them. The sale closes with the assigned customer and the credit payment method. The total amount will be added to the customer's available credit and must be settled in the future.

Maximum credit: If you activate Allow Credit for a customer, you must enter the maximum amount allowed.



Click on Save.

The customer is automatically assigned to active sales.
Note: If you do not want the newly created customer to be assigned to active sale, simply click on their name and select New Customer or another customer from the list.