Is Revo Retail an offline application? The answer is no. Can I work with Revo Retail OFFLINE? Definitely yes.
What is the difference between one thing and the other?
Well, Revo Retail is a
Cloud application, so the need for online connection is absolute. Even so, the application is able to work offline for a while.
Is there any time limit to work offline? In fact, none, but it is advisable to make it as short as possible, to ensure that all your data are properly saved in the Server, and avoid the risk of losing information.
In short, it is advisable to work always online, but if you ever have a problem and lose your connection, you can work without any problems and with full system operation. While you are not synchronizing with the
Cloud, the orders will be saved on the iPad, and when you're back online, these will be automatically uploaded and synchronized with the Server.
How to detect that we are working OFFLINE
When the icon shows in white, it tells you that you are working online and synchronizing with the Cloud. Under normal conditions, it will be the default way of working.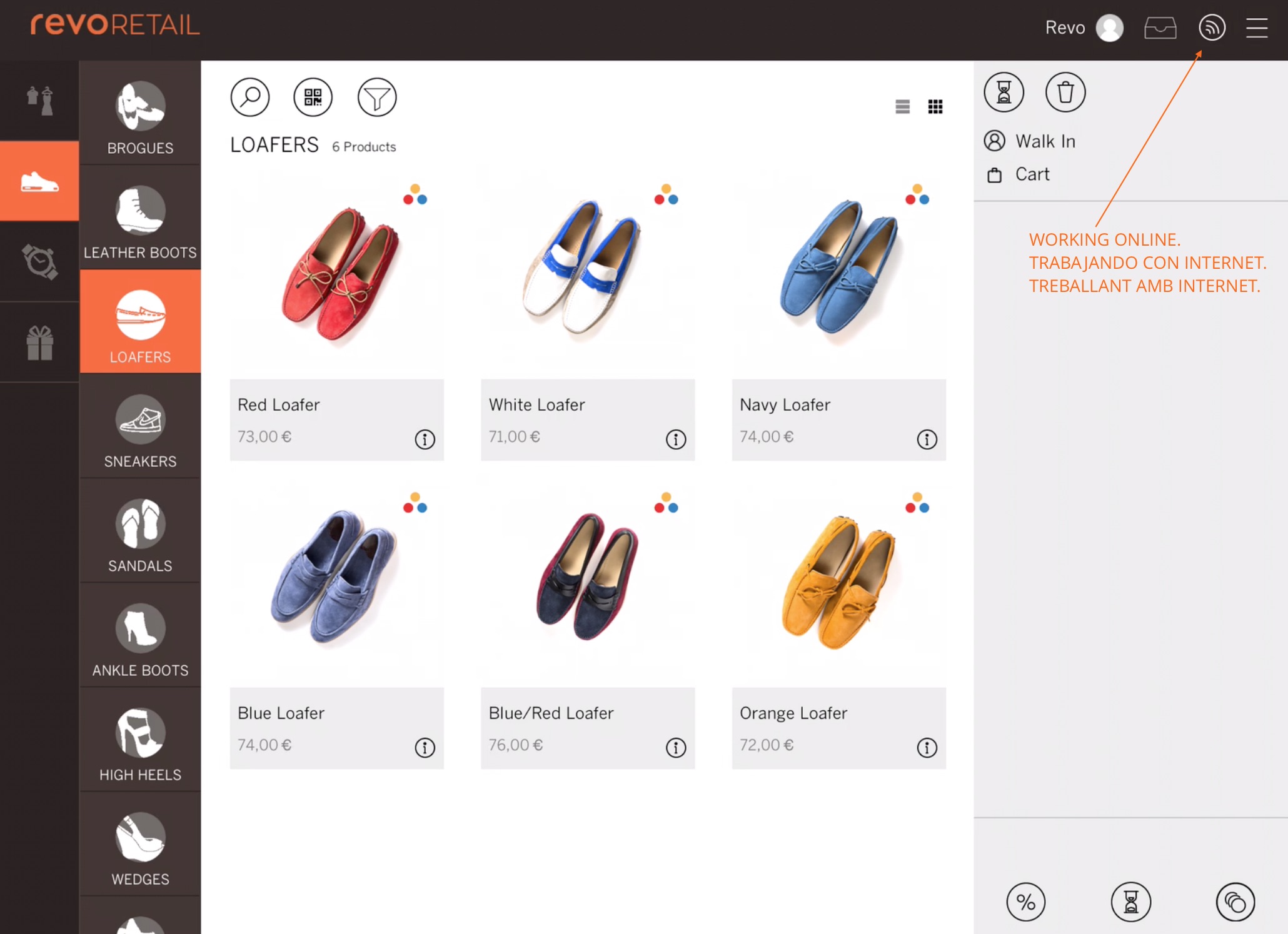 When we are offline, the system shows an icon in the left corner indicating the number of sales that have NOT been synchronized with the Cloud.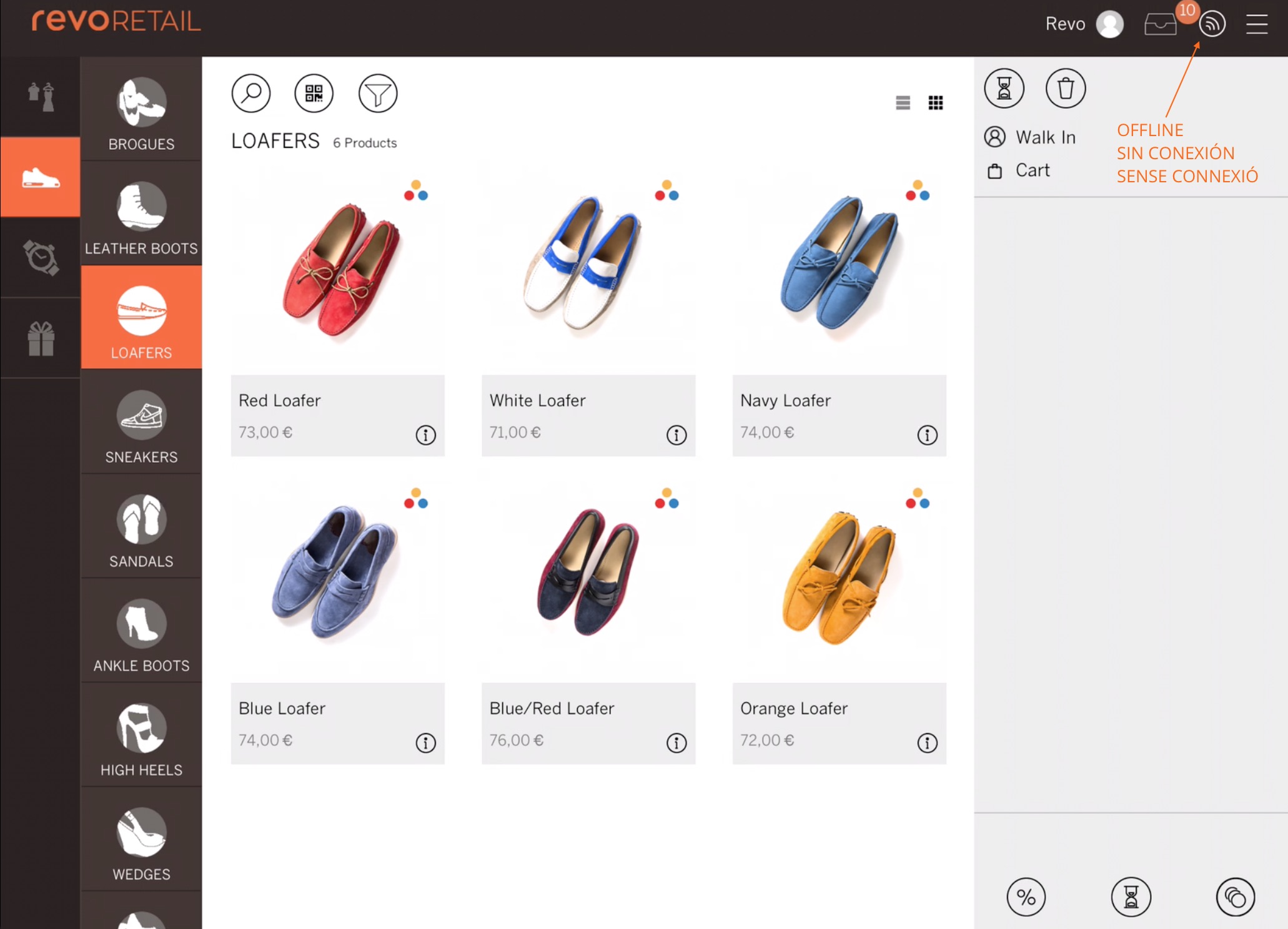 Note: It is advisable to find a solution to the Internet problem and try to be offline as little time as possible, for the safety of your data.
When you're back online, the icon will turn green and all the sales will start synchronizing automatically, until the icon disappears and gets back to the original status.